Hello Book friends,
Are you all in for a treat with this one!!
My Review
Ooh you are in for such a treat with this book.
Welcome to crazy town,
Do not pass GO,
Do not collect $200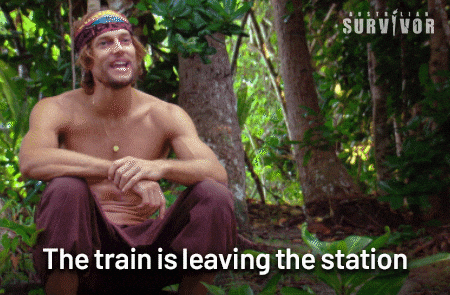 Meet Gabe, he drives up and down the motorway (freeway) all day every day, he's hoping to catch a glimpse of his daughter, just once, just like last time.
You see, three years ago, Gabe was driving home, he was late as he'd been caught at work, and he wanted to get home to see his daughter, but the traffic was such a nightmare!
He happens to look at the back of the car near him, and he sees a little face peeping out of the window, after the initial thoughts of "why is that child not strapped in" he suddenly comes to the realisation, that the girl ahead looks very familiar! And a phone-call by the local police informing him that his wife and child have been found murdered makes even less sense.
We follow Gabe on his hunt for his daughter that he swore that he saw, Katie, who works in the roadside cafe, and has also lost a loved one, and Fran, who is on the run with her daughter.
Why can't Fran's daughter look in mirrors?
Why doesn't anyone believe Gabe when he tells them about his daughter?
And who the hell are The Other People?
Intrigued yet?
I challenge you to put this book down once you have started it!
🎧🎧
Narrated by the always amazing Richard Armitage, who was just fantastic, you may have seen him on your TV screens recently in the also brilliant The Stranger!
Enjoy
Vicci 📚💛✨
Synopsis
She sleeps, a pale girl in a white room….
Three years ago, Gabe saw his daughter taken. In the back of a rusty old car, covered in bumper stickers. He was driving behind the car. He watched her disappear. But no one believes him.
Most people believe that his daughter and wife are dead. For a while, people believed that Gabe was responsible.
Three years later and Gabe cannot give up hope. Even though he has given up everything else. His home, his job, his old life. He spends his days and nights travelling up and down the motorway, sleeping in his camper van in service stations, searching for the car that took her. Searching for his daughter.
Katie spends a lot of her life in service stations, working as a waitress. She often sees Gabriel, or 'the thin man', as she has nicknamed him. She knows his story. She feels for him, because Katie understands what it's like to lose a loved one. Nine years ago, her father was murdered. It broke her family apart. She hasn't seen her oldest sister since the day of the funeral – the day she did something terrible.
Fran and her daughter, Alice, put in a lot of miles on the motorway. Not searching. But running. Trying to keep one step ahead of the people that want to hurt them. Because Fran knows the truth. She knows what really happened to Gabe's daughter. She knows who is responsible. And she knows that if they ever find them, they're dead.
Purchase Links:
*Affiliate Link