Happy Christmas Eve Eve!
are you ready? Can't believe the big day is in two days! Excited to share with you today my review for this romantic suspense that really did it right!

My Thoughts
Harper McDavid's debut is raw and gritty, romantic and suspenseful. The brutally honest and authentic storytelling along with the Real look at the Mexican cartel reminded me a lot of the In the Company of Killers series by J. A. Redmerski. This is romantic suspense done right! The perfect balance of romance and suspense, neither detracting from the other. Avery is an engineer, a job on the Mexican border is the ticket to moving up the job ladder. Soon she finds herself in the crossfire of a war between Mexican drug cartels. This leads to her being kidnapped by the crazy drug lord Javier. In order to free herself Avery has to trust in Alejandro who she knows nothing about. Not to mention that they do not speak the same language. What follows is a tense pulse pounding game of cat and mouse. This book really read like a movie. The story was action packed as Avery and Alejandro try to evade the cartel. Miss McDavid doesn't pull any punches and that makes this a highly engaging, entertaining, and exciting read.
*** Big thanks to the author for my gifted copy. ***
About Zapata
• Paperback: 356 pages
• Publisher: Soul Mate Publishing (September 25, 2019)
When engineer Avery McAndrews is offered a last-minute assignment to the rough and tumble border town of Zapata, Texas, she doesn't think twice. Used to pushing past stereotypes, she's sure this project will earn the long-awaited promotion.
Instead, she's thrown in the crossfire between warring drug cartels and soon discovers that her captor, Javier Ramos, is more than just a power hungry drug lord. He's crazy.
As lead attorney for the cartel, it's Alejandro DeLeon's job to manage Javier. But this time, Javier's cruelty reaches epic proportions, and Alejandro finds himself wanting to risk everything to save Avery.
Running for their lives with Mexico's underworld at their heels, Avery and Alejandro discover unintended and intensifying emotions, feelings neither sought and neither seem prepared to control…

Purchase Links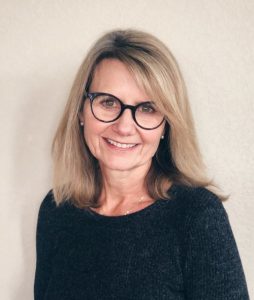 About Harper McDavid
As a child, Harper McDavid watched her mother ride the rollercoaster of writing books, swearing she'd never do it herself. But some things are just hardwired, and luckily for Harper the world has moved on beyond typewriters and ten-pound manuscripts.
Harper's gritty romantic suspense incorporates her own background in science and engineering and work experience along the border. The result is a collection of brainy hard hat-wearing heroines that occasionally swap out their coveralls for the little black dress.
Harper is the mother of three daughters and lives in the foothills of Colorado with her husband, two dogs, and a fat cat. Her free time is spent traveling the world in search of that next story and perusing her local library for funny book covers.
Find out more about Harper at her website, and connect with her on Instagram, Twitter, and Facebook.